Who We Are
We are Jo and Cookie, sisters and second-generation owners of our family tea business. Our father started Zouji, producing the unique Tuocha tea in Yunnan, China since 1978.
Our phylosiphy
We believe that the formula for the best tea is simple: nature and time. Our tea leaves are picked from century-old, wild tea trees that grow in Yunnan's pristine forests. They are hand-selected, sun-dried, and then stored to ferment and age for at least 36 months. The result of this process is an impressive, sweet flavor with depth and fullness that is unique to Tuocha. Our traditional and all-natural process produces tea that is free of pesticides, artificial fertilizers, and chemical additives. Each batch of tea that we produce has a unique flavor due to the highly variable weather patterns in Yunnan and our aging process. Our tasting experts select from our finest collections to create artisanal Tuocha blends to bring you a surprising delight with each brew.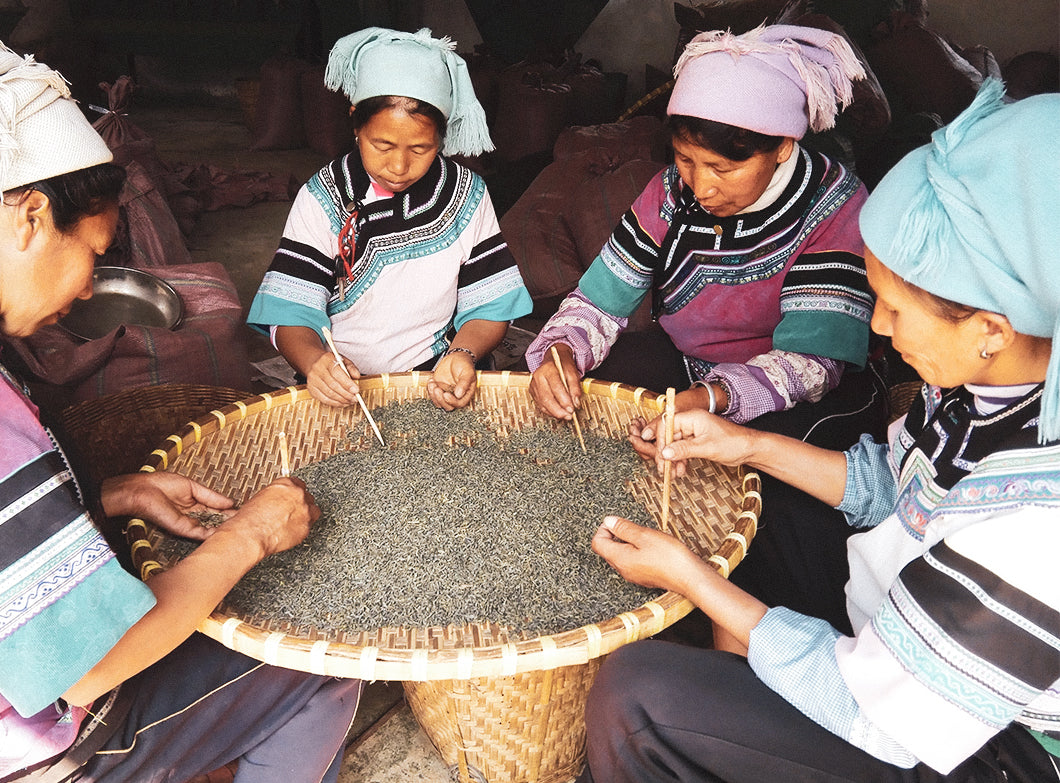 Our Community
Our local tea artisans are women who live in small mountain villages here in Yunnan. Their knowledge of traditional tea making techniques is passed down from many generations. They work diligently to preserve their culture and their environment for the generations to come. We are proud and privileged to work alongside and support these communities of entrepreneurial grandmothers, mothers, and daughters who produce the finest quality Tuocha tea.
Our Village & Our Factory